What better time of year to get crafty than around the holidays? This week, we're welcoming four of our favorite fashion bloggers to Story by ModCloth to re-imagine a classic ModCloth item: the Charter School Cardigan. Today, Elycia of Love, Elycia presents a pretty, elbow-patched cardi: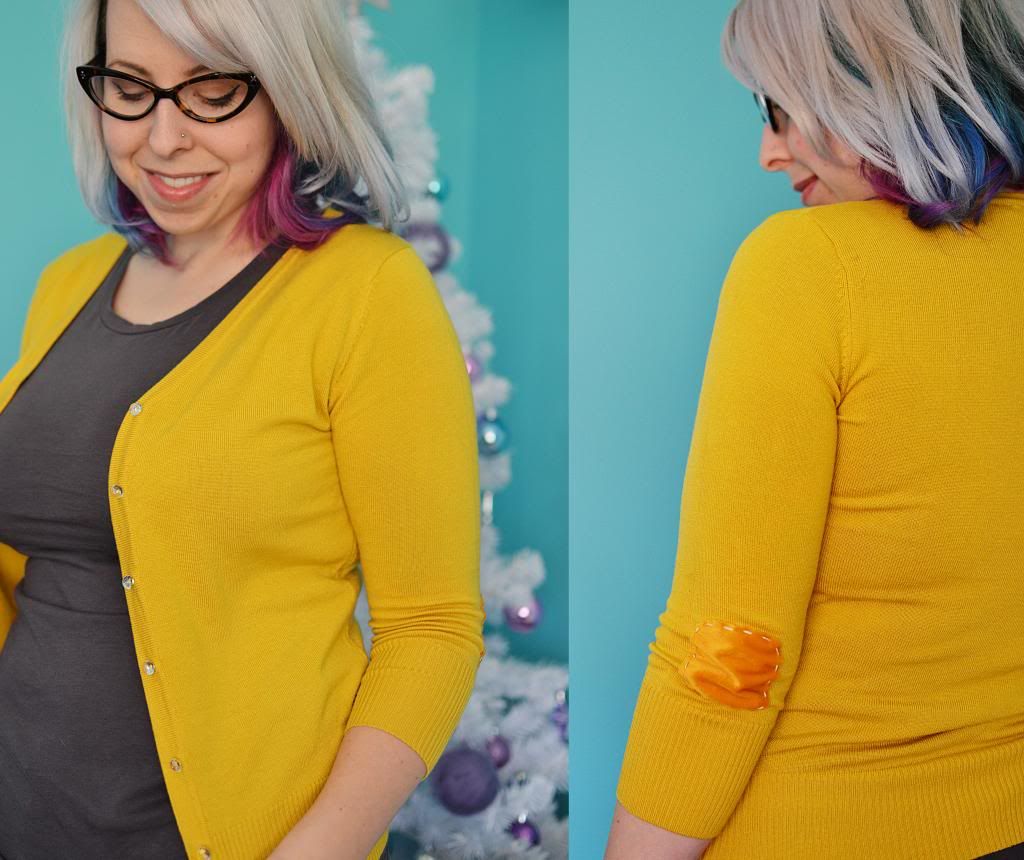 Hi there! Elycia here from the blog Love, Elycia. The Charter School Cardigan in Honey is one of my most favorite basics. For this project, I wanted a subtle DIY that would make me love it even more, and fancy it up just a bit. I replaced the yellow-hued buttons with clear, sparkly ones, and elbow patches in a similar color, but a totally different texture.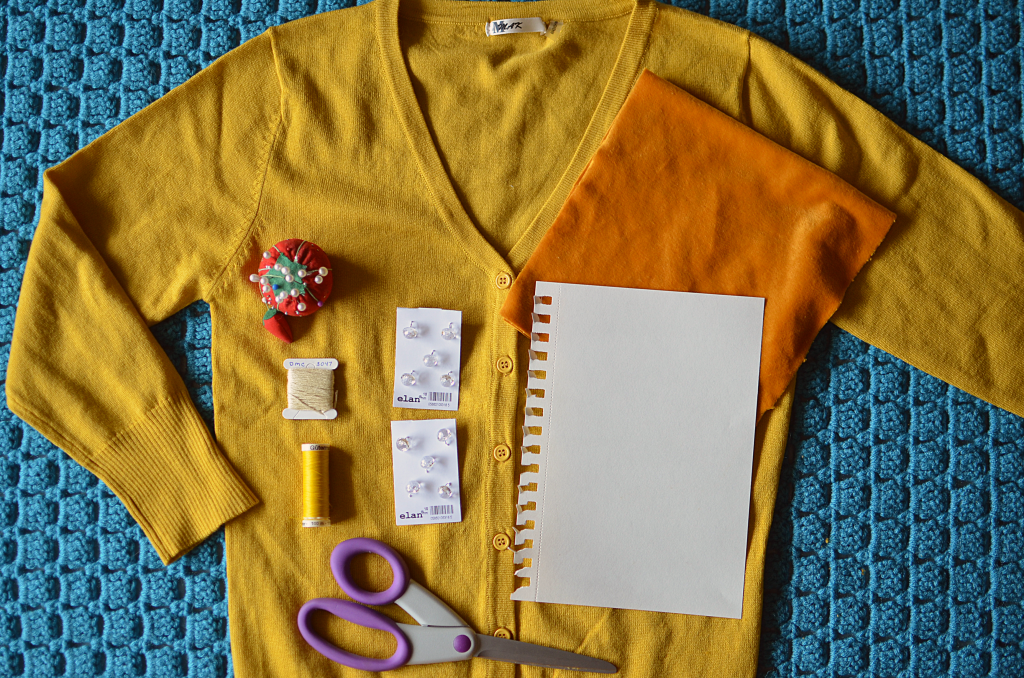 Elycia's Charter School Cardigan DIY
Materials:
Small scissors or nail clippers
Fabric scissors
7 Buttons
Thread
Fabric that doesn't fray
Embroidery floss
Needles
Pins
Pencil & paper
Step 1: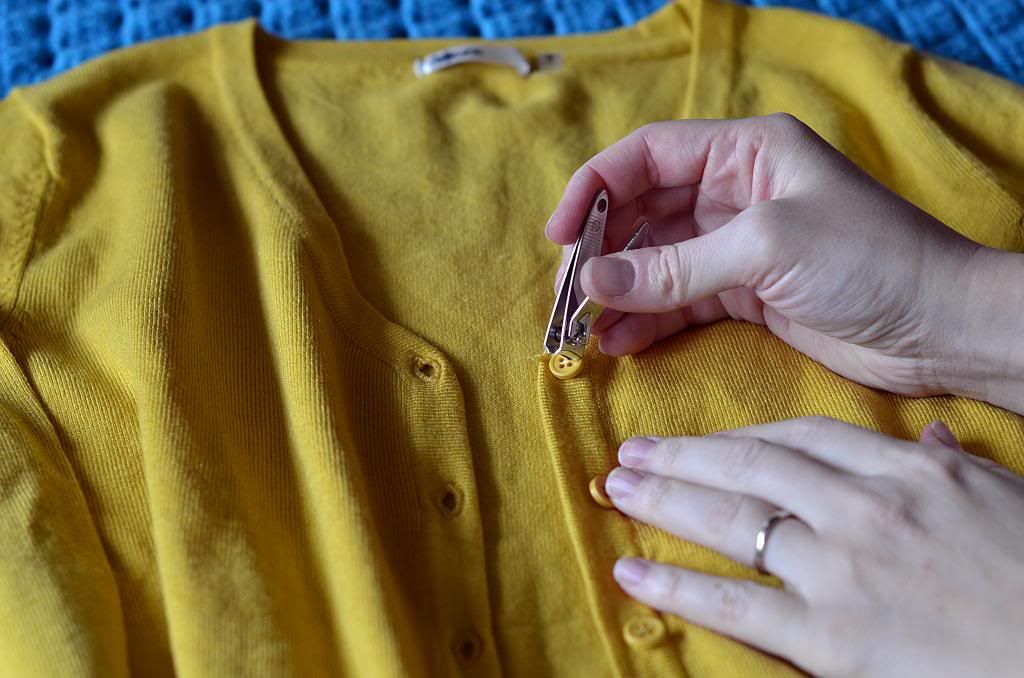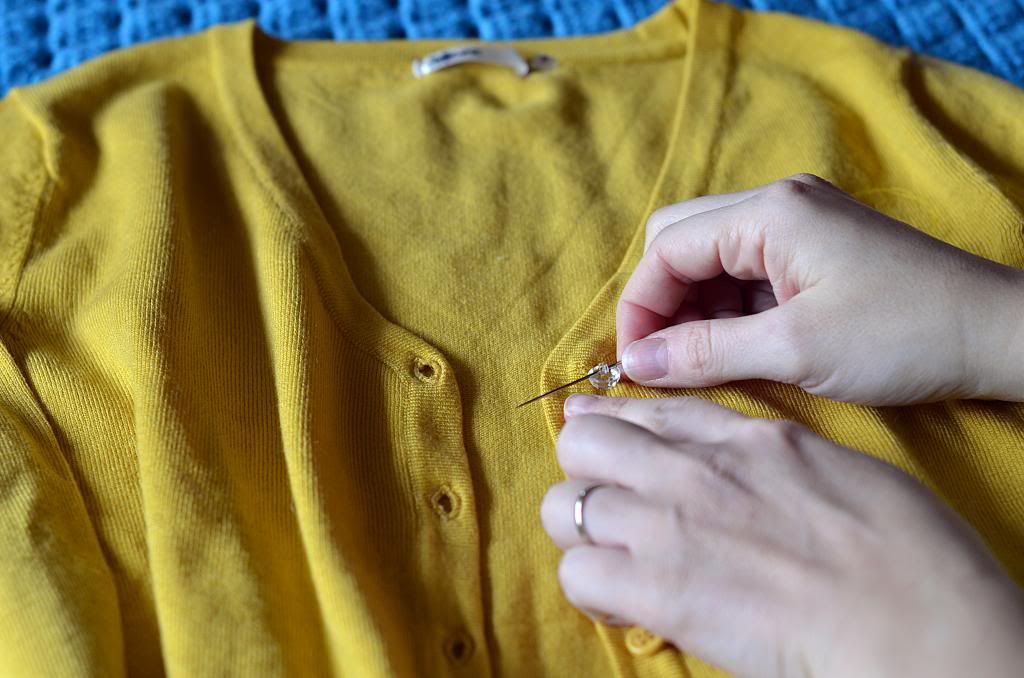 Remove the buttons using small scissors or nail clippers. I removed one and then sewed the new button on immediately, as I found it easier to position the new button right after I took the old one off.
Step 2: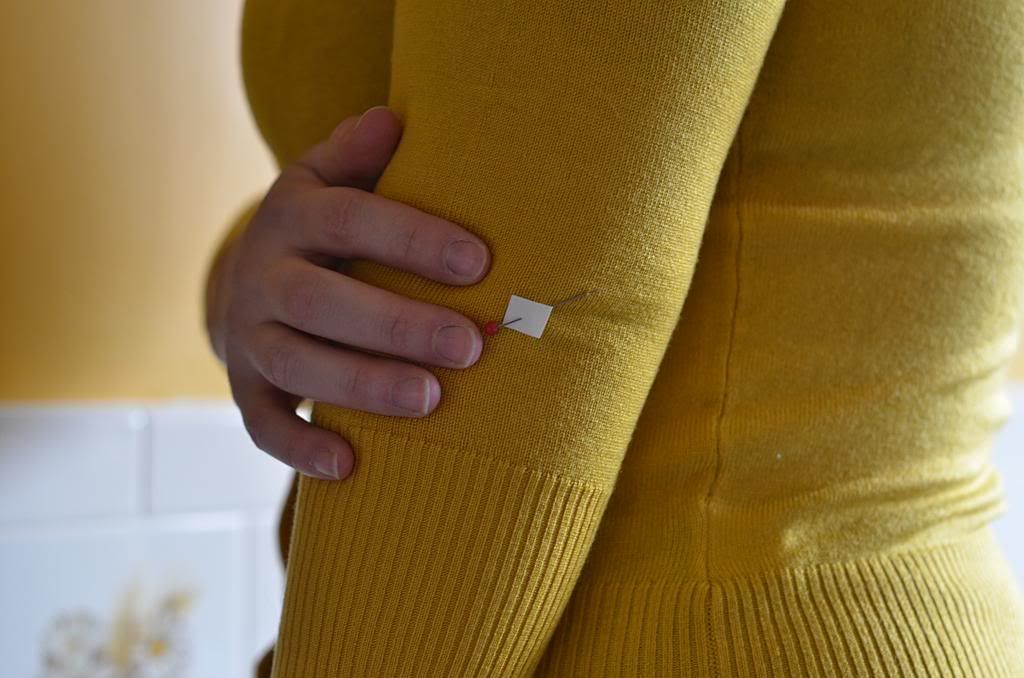 Mark the elbow on your sweater using a pin. I chose not to put a permanent mark directly on the sweater in case I ever want to take the patches off.
Step 3: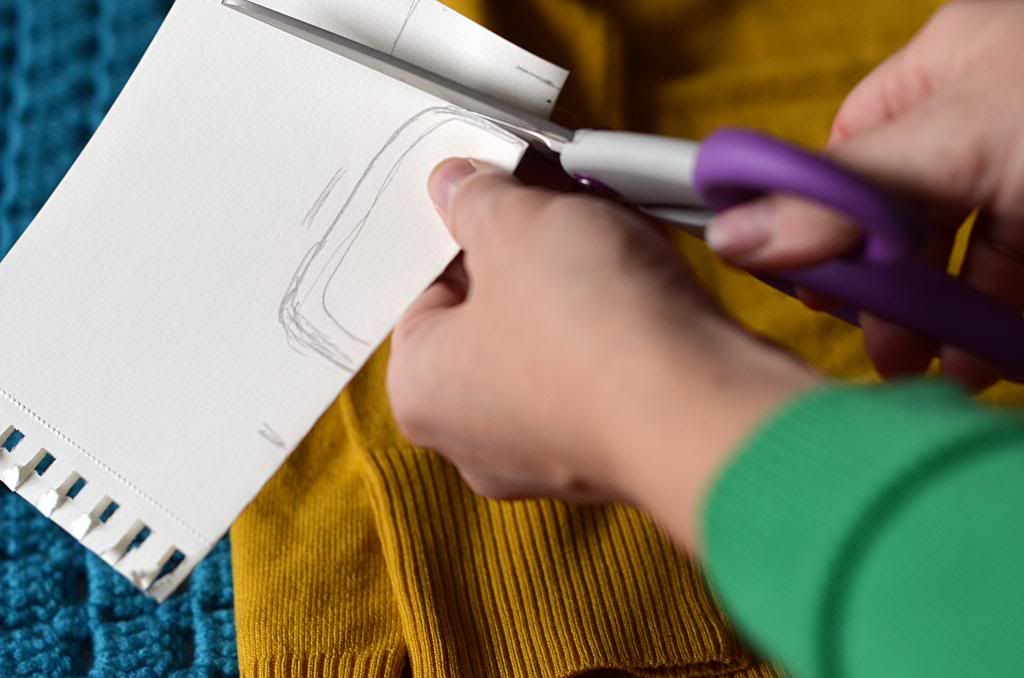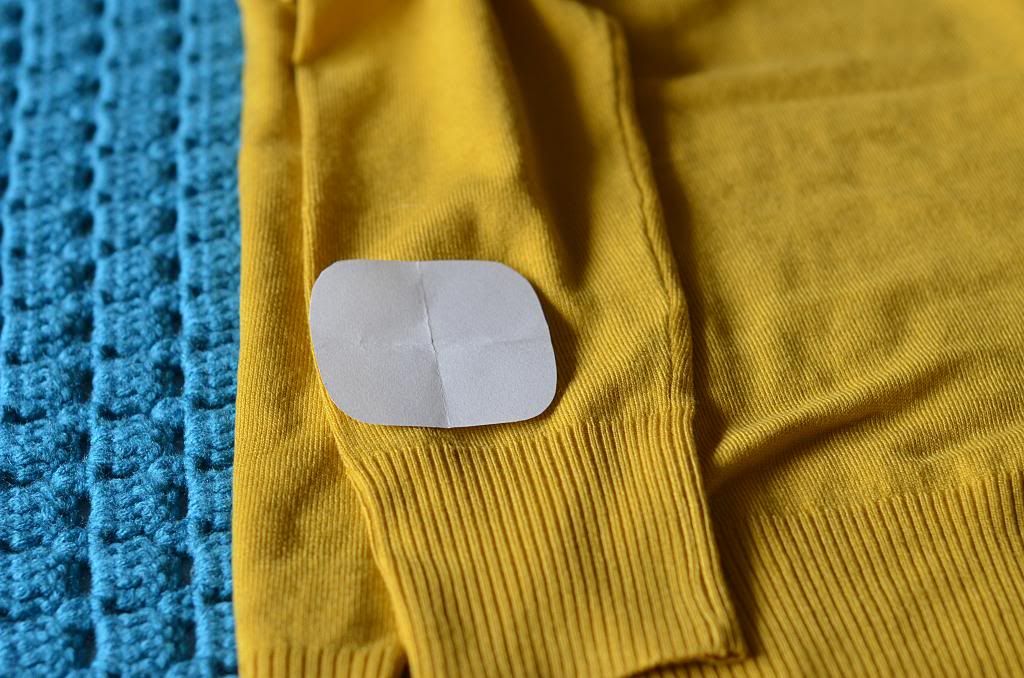 Cut a rounded square out of paper for an elbow patch, be sure to double-check the size on your sweater to see if you like it.
Step 4: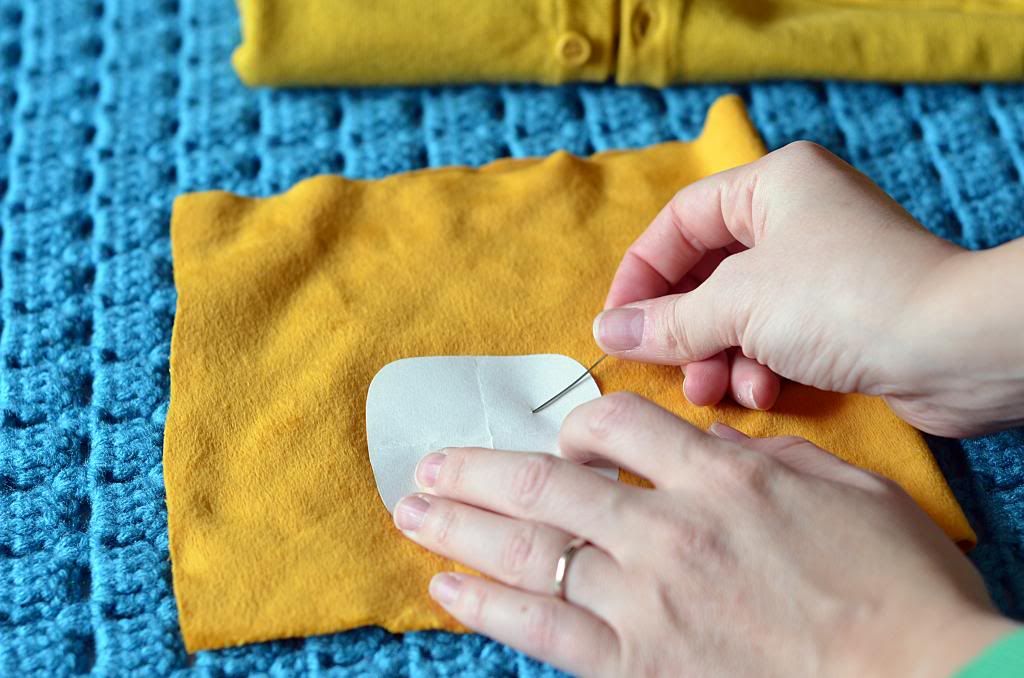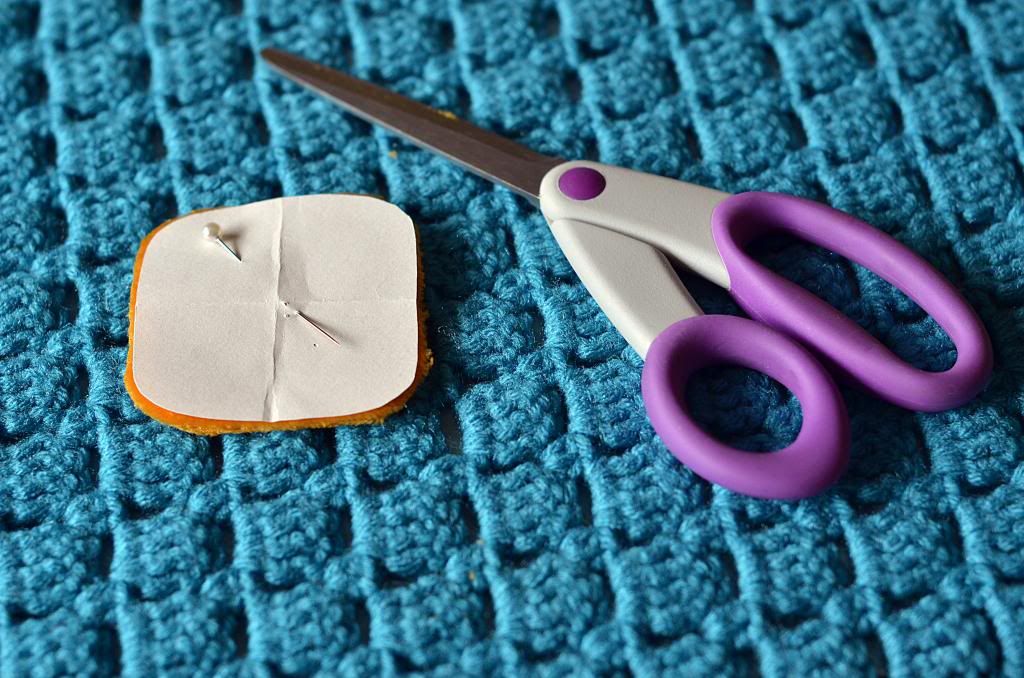 Pin your paper to your elbow patch fabric and cut out your shape.
Step 5:

Using the elbow mark you made as a guide, pin the patch to your sweater and sew one on each elbow using embroidery floss. Be sure to remove your pin marker before you sew on your patch!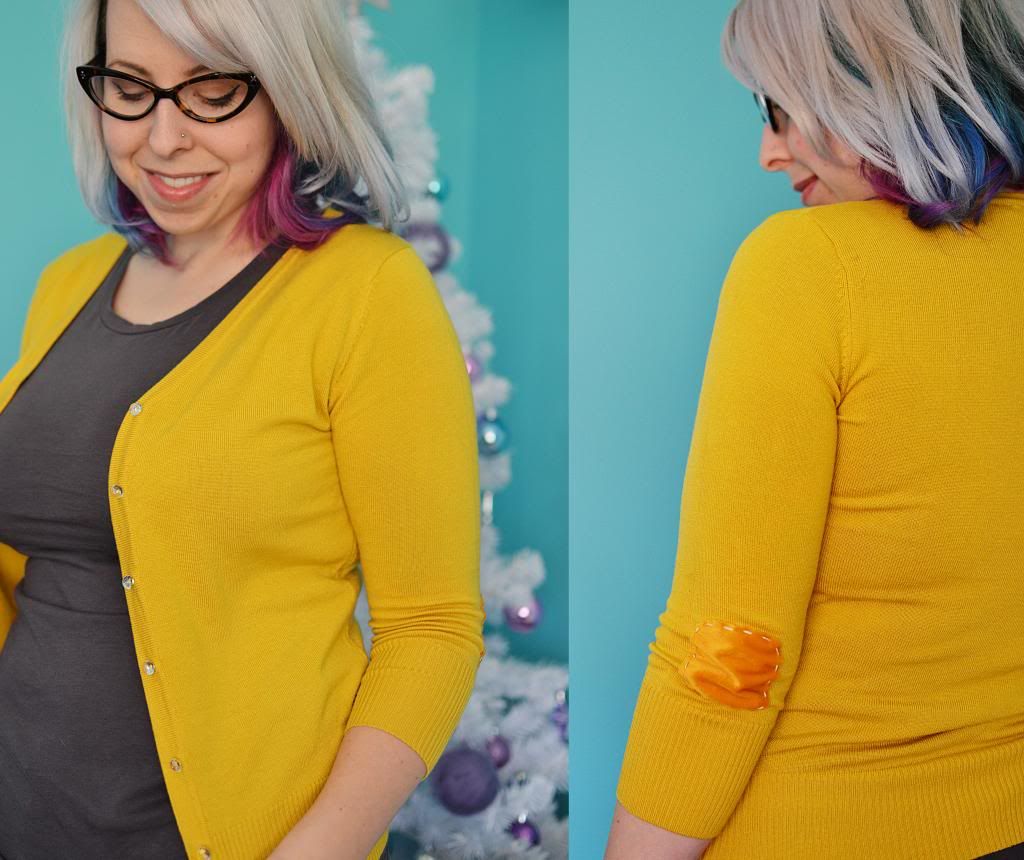 Enjoy your fancy new Charter School Cardigan! — By Elycia of  Love, Elycia