April is National Poetry Month! To celebrate, we partnered with young adult book community, Epic Reads. Together, we're bringing you poetry book recommendations, along with ModCloth looks curated by New York Times bestselling author, Elizabeth Acevedo!
Elizabeth Acevedo is the author of The Poet X—which won the National Book Award for Young People's Literature, the Michael L. Printz Award, the Pura Belpré Award, the Boston Globe–Horn Book Award, and the Walter Award. She also penned With the Fire on High and the upcoming Clap When You Land. She is a National Poetry Slam champion and holds an MFA in creative writing from the University of Maryland. In other words, she's amazing! Scroll through for Elizabeth's ModCloth looks inspired by Clap When You Land and poetry book recommendations from Epic Reads!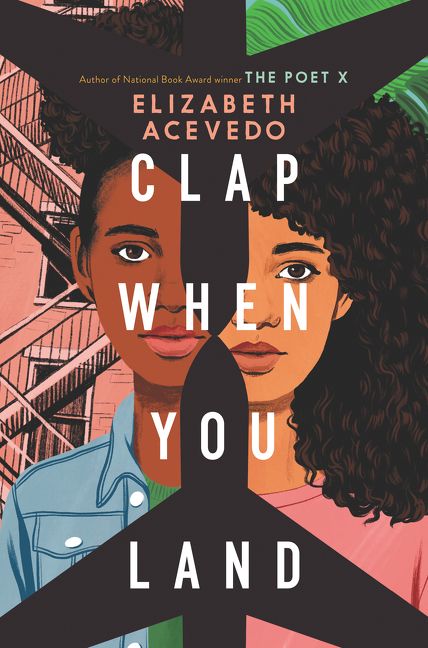 Clap When You Land by Elizabeth Acevedo
Camino Rios lives for the summers when her father visits her in the Dominican Republic. But this time, on the day when his plane is supposed to land, Camino arrives at the airport to see crowds of crying people…
In New York City, Yahaira Rios is called to the principal's office, where her mother is waiting to tell her that her father, her hero, has died in a plane crash.
Separated by distance—and Papi's secrets—the two girls are forced to face a new reality in which their father is dead and their lives are forever altered. And then, when it seems like they've lost everything of their father, they learn of each other.
All Along You Were Blooming by Morgan Harper Nichols
A celebration of hope. An encounter with grace. A restoration of the heart. A healing of wounds. An anthem of freedom. All Along You Were Blooming is the ultimate love letter from the pen of popular Instagram poet Morgan Harper Nichols to your mind, to your heart, to your soul, and to your body.
Morgan Harper Nichols delivers a striking collection of illustrated poetry and prose, inviting you to "stumble into the sunlight" and delight in the wild and boundless grace you've been given. There is a purpose in every season, and no matter how you want to race through this day or run away from this place, rest assured that you are invited to live fully—right here, right now. Light will always find you, and even when the sun sets and you sit awaiting the dawn, know you are still blooming in the way you were meant to. And in each small moment, whether in the light or the dark, you can make room for becoming, for breathing, for stumbling, and for simply being—for there is Grace, today and every day.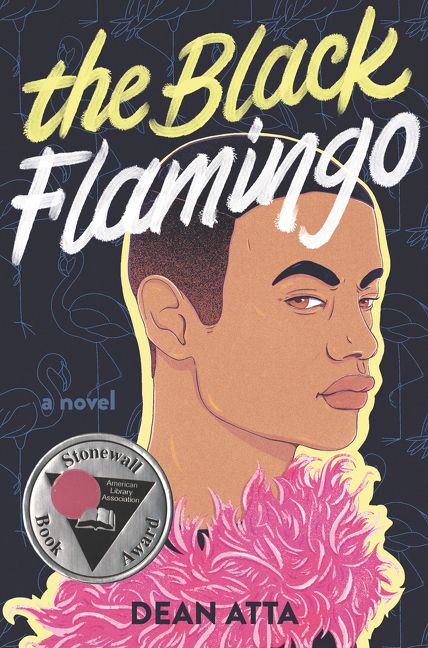 The Black Flamingo by Dean Atta
Michael is a mixed-race gay teen growing up in London. All his life, he's navigated what it means to be Greek-Cypriot and Jamaican—but never quite feeling Greek or Black enough.
As he gets older, Michael's coming out is only the start of learning who he is and where he fits in. When he discovers the Drag Society, he finally finds where he belongs—and the Black Flamingo is born.
Told with raw honesty, insight, and lyricism, this debut explores the layers of identity that make us who we are—and allow us to shine.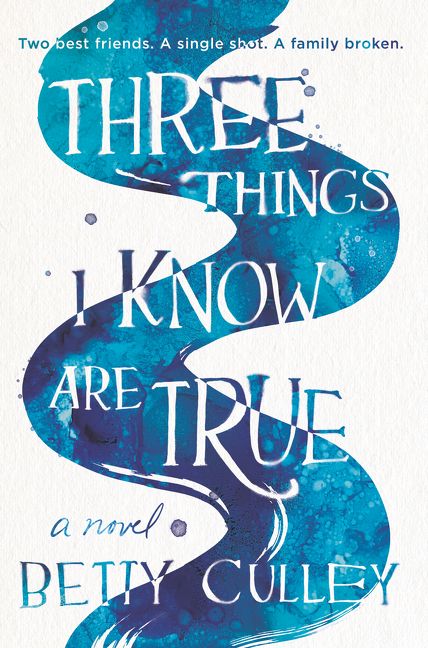 Three Things I Know Are True by Betty Culley
Life changes forever for Liv when her older brother, Jonah, accidentally shoots himself with his best friend Clay's father's gun. Now Jonah needs round-the-clock care just to stay alive, and Liv feels like she's the only person who can see that her brother is still there inside his broken body.
With Liv's mom suing Clay's family, there are divisions in the community that Liv knows she's not supposed to cross. But Clay is her friend, too, and she refuses to turn away from him—just like she refuses to give up on Jonah.
This powerful novel is a stunning exploration of tragedy, grief, compassion, and forgiveness.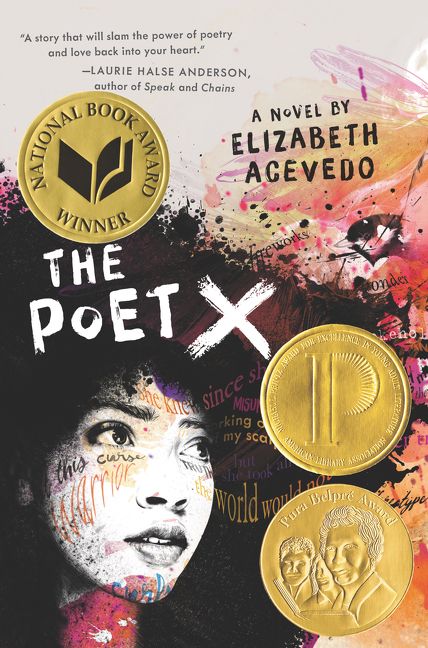 The Poet X by Elizabeth Acevedo
Xiomara Batista feels unheard and unable to hide in her Harlem neighborhood. Ever since her body grew into curves, she has learned to let her fists and her fierceness do the talking.
But Xiomara has plenty she wants to say, and she pours all her frustration and passion onto the pages of a leather notebook, reciting the words to herself like prayers—especially after she catches feelings for a boy in her bio class named Aman, who her family can never know about.
With Mami's determination to force her daughter to obey the laws of the church, Xiomara understands that her thoughts are best kept to herself. So when she is invited to join her school's slam poetry club, she doesn't know how she could ever attend without her mami finding out. But she still can't stop thinking about performing her poems.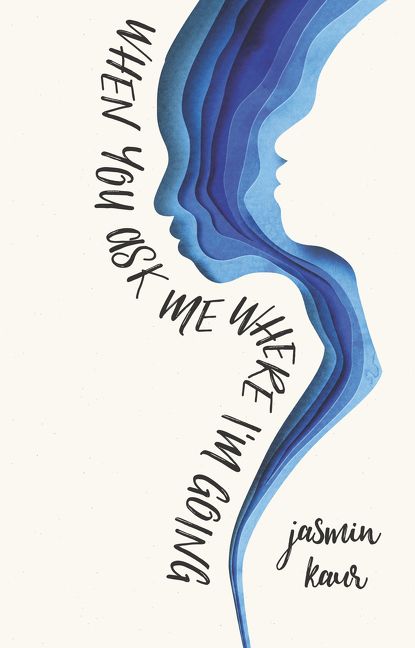 When You Ask Me Where I'm Going by Jasmin Kaur
scream
so that one day
a hundred years from now
another sister will not have to
dry her tears wondering
where in history
she lost her voice
The six sections of the book explore what it means to be a young woman living in a world that doesn't always hear her, and tell the story of Kiran as she flees a history of trauma and raises her daughter, Sahaara, while living undocumented in North America.
Delving into current cultural conversations including sexual assault, mental health, feminism, and immigration, this narrative of resilience, healing, empowerment, and love will galvanize readers to fight for what is right in their world.
Long Way Down by Jason Reynolds
A cannon. A strap.
A piece. A biscuit.
A burner. A heater.
A chopper. A gat.
A hammer. A tool for RULE.
Or, you can call it a gun. That's what fifteen-year-old Will has shoved in the back waistband of his jeans. See, his brother Shawn was just murdered. And Will knows the rules. No crying. No snitching. Revenge. That's where Will's now heading, with that gun shoved in the back waistband of his jeans, the gun that was his brother's gun. He gets on the elevator, seventh floor, stoked. He knows who he's after. Or does he?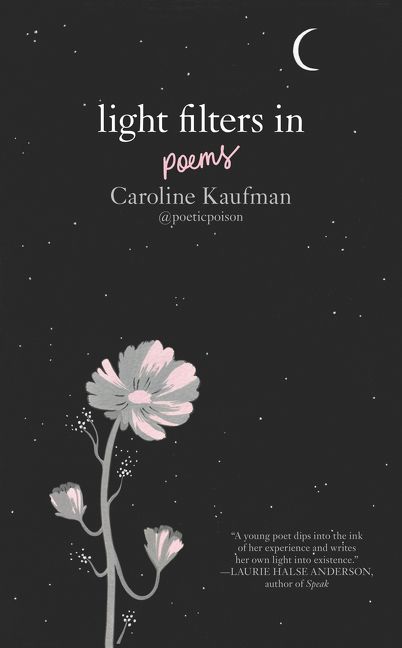 Light Filters In by Caroline Kaufman
In Light Filters In, Caroline Kaufman—known as @poeticpoison—does what she does best: reflects our own experiences back at us and makes us feel less alone, one exquisite and insightful piece at a time. She writes about giving up too much of yourself to someone else, not fitting in, endlessly Googling "how to be happy," and ultimately figuring out who you are.
This hardcover collection features completely new material, plus some fan favorites from Caroline's account. Filled with haunting, spare pieces of original art, Light Filters In will thrill existing fans and newcomers alike.
Swing by Kwame Alexander With Mary Rand Hess
Walt is convinced junior year is their year, and he has a plan to help them woo the girls of their dreams and become amazing athletes. Never mind that he and Noah failed to make the high school baseball team yet again, and Noah's love interest since third grade, Sam, has him firmly in the friend zone.
Noah soon finds himself navigating the worlds of jazz, batting cages, the strange advice of Walt's Dairy Queen-employed cousin, as well as Walt's "Hug Life" mentality. Status quo seems inevitable until Noah stumbles on a stash of old love letters. Each page contains the words he's always wanted to say to Sam, and he begins secretly creating artwork using the lines that speak his heart. But when his private artwork becomes public, Noah has a decision to make: continue his life in the dugout and possibly lose the girl forever, or take a swing and finally speak out?
Crank by Ellen Hopkins
In Crank, Ellen Hopkins chronicles the turbulent and often disturbing relationship between Kristina, a character based on her own daughter, and the "monster," the highly addictive drug crystal meth, or "crank."
Kristina is introduced to the drug while visiting her largely absent and ne'er-do-well father. While under the influence of the monster, Kristina discovers her sexy alter-ego, Bree: "there is no perfect daughter, / no gifted high school junior, / no Kristina Georgia Snow. / There is only Bree."
Bree will do all the things good girl Kristina won't, including attracting the attention of dangerous boys who can provide her with a steady flow of crank.
Shout by Laurie Halse Anderson
Bestselling author Laurie Halse Anderson is known for the unflinching way she writes about, and advocates for, survivors of sexual assault.
Now, inspired by her fans and enraged by how little in our culture has changed since her groundbreaking novel, Speak, was first published twenty years ago, she has written a poetry memoir that is as vulnerable as it is rallying, as timely as it is timeless. In free verse, Anderson shares reflections, rants, and calls to action woven between deeply personal stories from her life that she's never written about before. Searing and soul-searching, this important memoir is a denouncement of our society's failures and a love letter to all the people with the courage to say #metoo and #timesup, whether aloud, online, or only in their own hearts.
Shout speaks truth to power in a loud, clear voice—and once you hear it, it is impossible to ignore.
Bookmark this page! There's so much more page-turning content coming your way from ModCloth x Epic Reads.