We can safely say that we are not hoping for a sequel to 2020. But a sequel to our partnership with Epic Reads is a whole other story! Our book buddies are back with more book recommendations for your shelf. This month we're focusing on fantasy & dystopian novels because let's face it, we all need an escape when in quarantine.
While you find your perfect book recommendation, we've also got some book looks curated by author, Tahereh Mafi. Tahereh is a New York Times and USA Today bestselling author of A Very Large Expanse of Sea, the Shatter Me series, Furthermore, and Whichwood. In addition to her impressive list of literary works, Tahereh is also a style icon – just look at her amazing Instagram! We had her put together some ModCloth looks inspired by her book covers so scroll through to check them out! And keep turning the page to find your book recommendation for 2020.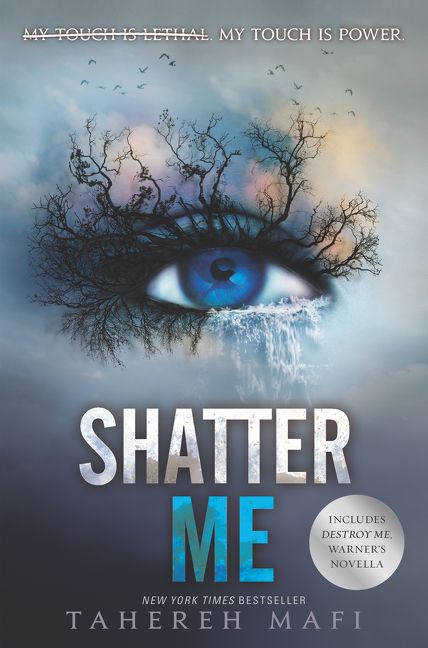 Shatter Me by Tahereh Mafi
One touch, and Juliette Ferrars can leave a fully-grown man gasping for air. One touch, and she can kill.
No one knows why Juliette has such incredible power. It feels like a curse, a burden that one person alone could never bear. But The Reestablishment sees it as a gift, sees her as an opportunity. An opportunity for a deadly weapon.
Juliette has never fought for herself before. But when she's reunited with the one person who ever cared about her, she finds a strength she never knew she had.
Sorcery of Thorns by Margaret Rogerson
All sorcerers are evil. Elisabeth has known that as long as she has known anything. Raised as a foundling in one of Austermeer's Great Libraries, Elisabeth has grown up among the tools of sorcery—magical grimoires that whisper on shelves and rattle beneath iron chains. If provoked, they transform into grotesque monsters of ink and leather. She hopes to become a warden, charged with protecting the kingdom from their power.
Then, an act of sabotage releases the library's most dangerous grimoire. Elisabeth's desperate intervention implicates her in the crime, and she is torn from her home to face justice in the capital. With no one to turn to but her sworn enemy, the sorcerer Nathaniel Thorn, and his mysterious demonic servant, she finds herself entangled in a centuries-old conspiracy. Not only could the Great Libraries go up in flames, but the world along with them.
As her alliance with Nathaniel grows stronger, Elisabeth starts to question everything she's been taught—about sorcerers, about the libraries she loves, even about herself. For Elisabeth has a power she has never guessed, and a future she could never have imagined.
Isle of Blood and Stone by Makiia Lucier
Nineteen-year-old Elias is a royal explorer, a skilled mapmaker, and the new king of del Mar's oldest friend. Soon he will embark on the adventure of a lifetime, an expedition past the Strait of Cain and into uncharted waters. Nothing stands in his way…until a long-ago tragedy creeps back into the light, threatening all he holds dear.
The people of St. John del Mar have never recovered from the loss of their boy princes, kidnapped eighteen years ago, both presumed dead. But when two maps surface, each bearing the same hidden riddle, troubling questions arise. What really happened to the young heirs? And why do the maps appear to be drawn by Lord Antoni, Elias's father, who vanished on that same fateful day? With the king's beautiful cousin by his side—whether he wants her there or not—Elias will race to solve the riddle of the princes. He will have to use his wits and guard his back. Because some truths are better left buried…and an unknown enemy stalks his every turn.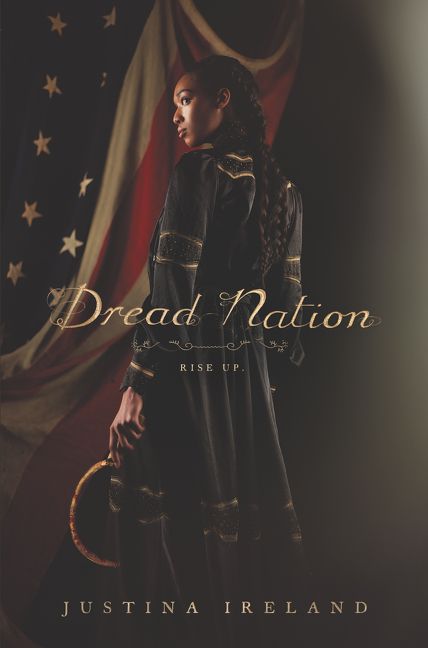 Dread Nation by Justina Ireland
Jane McKeene was born two days before the dead began to walk the battlefields of Gettysburg, Pennsylvania—derailing the War Between the States and changing the nation forever.
In this new America, safety for all depends on the work of a few, and laws require certain children attend combat schools to learn to put down the dead.
But there are also opportunities—and Jane is studying to become an Attendant, trained in both weaponry and etiquette to protect the well-to-do. It's a chance for a better life for girls like Jane. After all, not even being the daughter of a wealthy white Southern woman could save her from society's expectations.
But that's not a life Jane wants. Almost finished with her education at Miss Preston's School of Combat in Baltimore, Jane is set on returning to her Kentucky home and doesn't pay much mind to the politics of the eastern cities, with their talk of returning America to the glory of its days before the dead rose.
But when families around Baltimore County begin to go missing, Jane is caught in the middle of a conspiracy, one that finds her in a desperate fight for her life against some powerful enemies.
Children of Blood and Bone by Tomi Adeyemi
Zélie Adebola remembers when the soil of Orïsha hummed with magic. Burners ignited flames, Tiders beckoned waves, and Zélie's Reaper mother summoned forth souls.
But everything changed the night magic disappeared. Under the orders of a ruthless king, maji were killed, leaving Zélie without a mother and her people without hope.
Now Zélie has one chance to bring back magic and strike against the monarchy. With the help of a rogue princess, Zélie must outwit and outrun the crown prince, who is hell-bent on eradicating magic for good.
Danger lurks in Orïsha, where snow leoponaires prowl and vengeful spirits wait in the waters. Yet the greatest danger may be Zélie herself as she struggles to control her powers and her growing feelings for an enemy.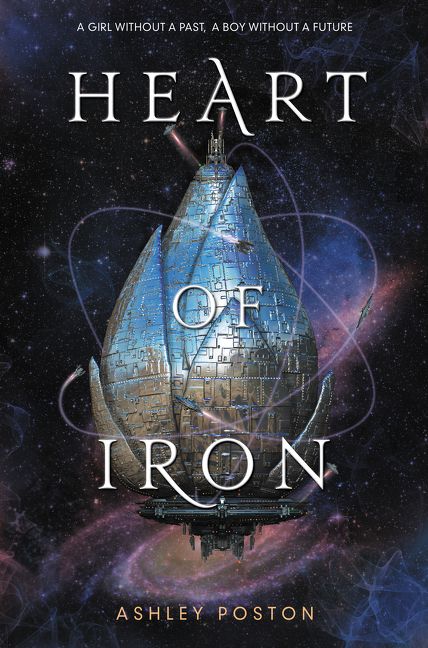 Heart of Iron by Ashley Poston
Seventeen-year-old Ana is a scoundrel by nurture and an outlaw by nature. Found as a child drifting through space with a sentient android called D09, Ana was saved by a fearsome space captain and the grizzled crew she now calls family. But D09—one of the last remaining illegal Metals—has been glitching, and Ana will stop at nothing to find a way to fix him.
Ana's desperate effort to save D09 leads her on a quest to steal the coordinates to a lost ship that could offer all the answers. But at the last moment, a spoiled Ironblood boy beats Ana to her prize. He has his own reasons for taking the coordinates, and he doesn't care what he'll sacrifice to keep them.
When everything goes wrong, she and the Ironblood end up as fugitives on the run. Now their entire kingdom is after them—and the coordinates—and not everyone wants them captured alive.
What they find in a lost corner of the universe will change all their lives—and unearth dangerous secrets. But when a darkness from Ana's past returns, she must face an impossible choice: does she protect a kingdom that wants her dead or save the Metal boy she loves?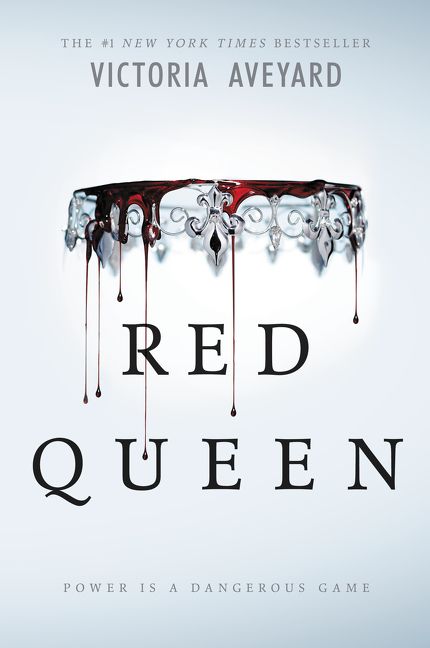 Red Queen by Victoria Aveyard
Mare Barrow, a lowly Red in a world of red-blooded laborers and silver-blooded elites, thought she knew what her future held. But when she learns that her red blood has been disguising a secret ability, one usually reserved only for Silvers, her life is turned upside down.
How will the Silver ruling class keep her secret hidden from the increasingly restless Red population and their Scarlet Guard revolutionaries? And how will Mare use her sudden power to change the caste system, the kingdom, and the world—forever?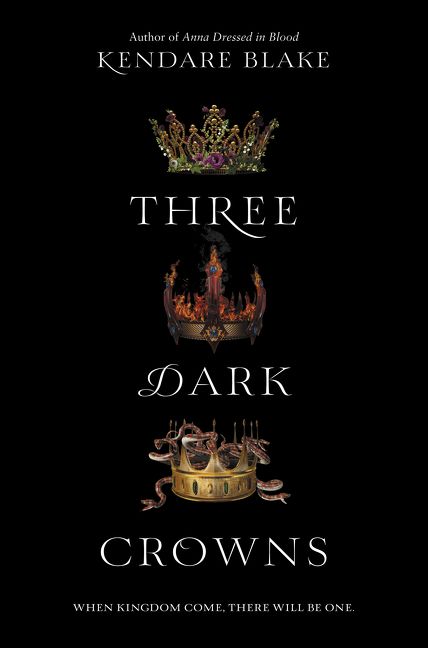 Three Dark Crowns by Kendare Blake
In every generation on the island of Fennbirn, a set of triplets is born: three queens, all equal heirs to the crown and each possessor of a coveted magic. Mirabella is a fierce elemental, able to spark hungry flames or vicious storms at the snap of her fingers. Katharine is a poisoner, one who can ingest the deadliest poisons without so much as a stomachache. Arsinoe, a naturalist, is said to have the ability to bloom the reddest rose and control the fiercest of lions.
But becoming the Queen Crowned isn't solely a matter of royal birth. Each sister has to fight for it. And it's not just a game of win or lose…it's life or death. The night the sisters turn sixteen, the battle begins. The last queen standing gets the crown.
The Cruel Prince by Holly Black
Jude was seven when her parents were murdered and she and her two sisters were stolen away to live in the treacherous High Court of Faerie. Ten years later, Jude wants nothing more than to belong there, despite her mortality. But many of the fey despise humans. Especially Prince Cardan, the youngest and wickedest son of the High King.
To win a place at the Court, she must defy him–and face the consequences.
As Jude becomes more deeply embroiled in palace intrigues and deceptions, she discovers her own capacity for trickery and bloodshed. But as betrayal threatens to drown the Courts of Faerie in violence, Jude will need to risk her life in a dangerous alliance to save her sisters, and Faerie itself.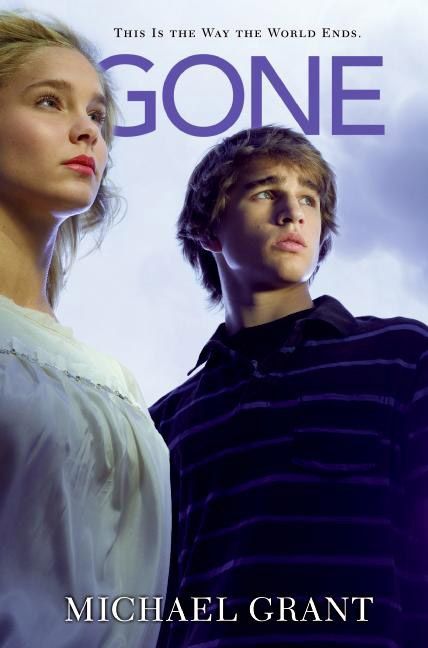 Gone by Michael Grant
In the blink of an eye, everyone disappears. Gone. Except for the young. There are teens, but not one single adult. Just as suddenly, there are no phones, no internet, no television. No way to get help. And no way to figure out what's happened.
Hunger threatens. Bullies rule. A sinister creature lurks. Animals are mutating. And the teens themselves are changing, developing new talents—unimaginable, dangerous, deadly powers—that grow stronger by the day.
It's a terrifying new world. Sides are being chosen, a fight is shaping up. Townies against rich kids. Bullies against the weak. Powerful against powerless. And time is running out: on your birthday, you disappear just like everyone else…