If you can imagine, there was once a time when the Monday after Thanksgiving was just called "Monday". The first uses of the name "Cyber Monday" began just a wee decade ago, meaning this year is the not-really-a-holiday holiday's tenth birthday (and the audience says: "awwwwww!"). Aside from shopping our spectacular Cyber Monday sale, we decided to celebrate the anniversary by raising a glass of eggnog to some other game-changing cyber stuff we love!
Computer Solitaire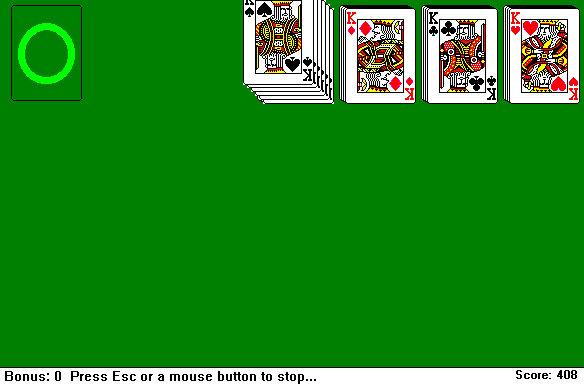 Do you like being bored? Neither do I. But that doesn't mean that I want to be blown out of my socks by how much fun I'm having. Enter computer solitaire, the happy medium between mindlessness and madness. The game is simple (it's basically numbers and color coordination) and there's no consequence for taking your sweet time — it can be downright meditative. Sure, you could spend your time doing something of use, like taking care of that towering basket of laundry, but I bet that laundry doesn't end in a super-cool CARD WATERFALL!
Ordering Food with Your Phone
Space-age push-button food dispensers aren't here quite yet, unless of course, you count your smart phone. Thanks to an increasing number of food ordering and delivery apps, you can eat like a gourmand with just a few taps on your telephone. Upsides: enjoying five-star pho in your jammies. Downsides: rolling over on your phone at night and accidentally ordering 15 pizzas. (Actually, 15 pizzas sound pretty great right now.)
That Snapchat Rainbow Mouth Thing


(Yep, that's me. Glamorous, huh?)
I was a late adopter of Snapchat. I'd say to my friends, why oh why do I need some other social media THING in my life? Why wouldn't I just regular chat people? Well, the answer is here, and it's that weird Snapchat widget that makes you look like Nyan Cat just jumped out of your mouth. I've yet to meet someone who wasn't immediately delighted at the sight of their face being transformed into a colorful cartoon. And I've gotta admit, even when it glitches and, say, mistakes your eyeball for your mouth, the results are pretty darn awesome.
Funny Name Generators
I don't remember when random name generators started popping up on the scene, but boy do I love them. Looking for a new email alias? Creating a character for an RPG? Exploring potential superhero alter-egos? These little sites will satisfy your needs and leave you smiling. Thanks to name generators, I know that my hipster business name will be "Egg & Minnow", my public radio name is "Genevieve Nunberg-Dominguez" and my Benedict Cumberbatch name (because, why not) is "Bunsenburner Copperwire".
(Last, but Not Least…) GIFs. GIFs Forever.

Where words fail, there's almost always a GIF to get the job done. These mini movies can be artful or odd, laugh-inducing or downright lovely, but they're almost always entertaining. Our office often sees email threads composed almost entirely of these funny image files, so I dare not think of a world without the glee of GIFs.
+ What cyber sensations are YOU thankful for?